NAPA Career Profiles-Bryan Dennis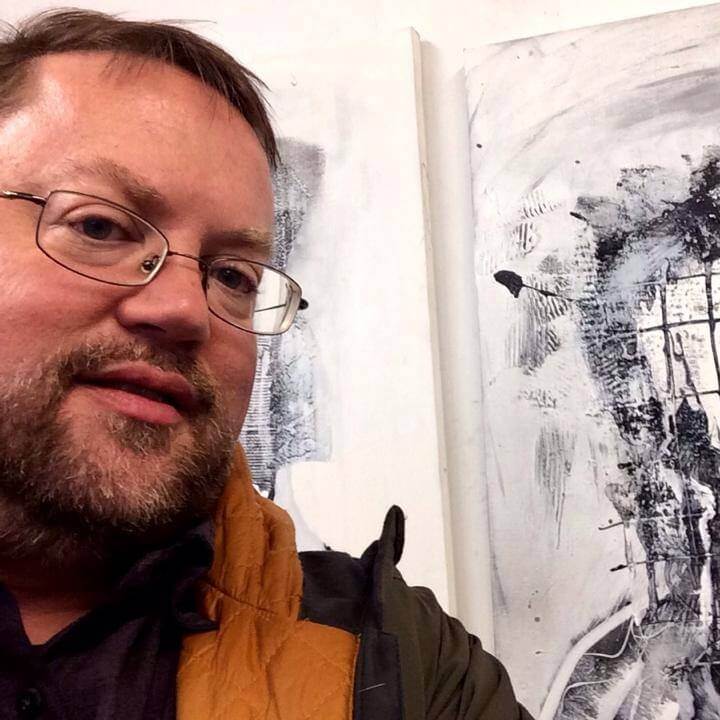 "I was trained as a Mesoamericanist with dollops of archaeology, socio-cultural, physical, and zooarchaeology in the mix. I also actively pursued input from professors in Art History and History due to my interest in iconography and written texts. My research focused on the Mixtec peoples and specifically their socio-political organization as reflected in a small collection of Pre-Columbian screenfold books called codices. Most of these books were burned by the Spanish. A dozen or so have survived."
When Dennis finished his Ph.D., he had no understanding of how to market himself in the world of academia, nor did he much care to. Feeling directionless, he moved to Washington D.C so his spouse could pursue an internship with the Smithsonian Institution.
"I looked for any kind of work to pay the bills. My first job post Ph.D. was in a litigation consulting company in Washington, D.C. as a word processor temp."
The company worked for corporate law firms, providing expert testimony on financial, accounting, and policy matters. This was an entirely new environment for Dennis; the offices, the suits and ties. Feeling much like an outsider, Dennis began to do what he knew best, and observe what was going on in the firm.
"Sketching out the organization, identifying power players, and asking questions so I could understand the business. Ethnography really. I learned that what they really needed right then was someone who could do business research. I used the "I can do that" approach and was soon given a permanent position building the research group."
His "I can do that" approach continued to work well for Dennis over the years, crediting this initial experience with giving him the skills and networks necessary to land other jobs. Dennis worked for over fifteen years at different companies in the Washington, D.C. area where he learned "business." Industries ranged from the litigation consulting firm, a large media company, a small ice cream business, and a large nonprofit membership organization. In all of these positions, Dennis was doing "business", and his anthropology background provided nothing more than a novelty for co-workers.
"On the rare occasions that Anthropology came up at all it was in the context of providing "fun facts" for my colleagues or going around calling each other "Doctor" all the time because I had a PhD."
Despite his colleague's inability to see value in his anthropology background, and perhaps even his own lack of awareness, Dennis was using his ethnographic skills on a regular basis at work.
"In business terms I was a quick learner, I could deliver what people needed, and could identify and solve problems effectively. All of these skills are derived from my ethnographic approach. Until fairly recently I never understood how these skills set me apart from my colleagues and facilitated my history of rapid promotion and transfer to "problem areas." Looking back I got too caught up in the opportunities I was presented with and should have thought more about "what do I want to do" instead of just "what can I do."
Currently Dennis is running his own consulting business, providing business planning and strategy services to nonprofits and small businesses. He is also involved in projects related to broader dissemination and accessibility of scholarly research outputs with nonprofit membership organizations.
"If you believe that anthropological training has no applicability outside academia (like I did) you are just plain wrong. It is not necessary to talk about yourself as an anthropologist in order to benefit from anthropological training. In fact approaching many business environments as a business person may be the most strategic way to go. Translate the skills you have because of anthropology into a language that will be understood."
This is advice I've heard repeatedly. Rather than trying to make others understand and see the value of anthropology, it is up to you to understand what your skills are, and translate them in a way that makes sense in your field, whether it be business, non-profits, government, etc… take those skills and put them into terms that clearly express your value.
Dennis also highlights the importance of building a diverse network of individuals who can help you in your career, or "journey", and being open to opportunities that present themselves and figuring out how to take advantage of them.
"I realize that I essentially abandoned the discipline of anthropology for almost 20 years before getting pulled back in and recognizing what a strong positive influence it has had on my life."
These brief interviews of some key anthropological practitioners appeared on the NAPA LinkedIn pages (2013); subsequent interviews were posted on the NAPA blog (2014). They are listed here by the most recent interviews. The interview series was produced by NAPA Communications Committee members Kristin Keller and Nicole Conand.