The Profession of Anthropology
Put simply, anthropology is the study of humans and our culture, past and present. Anthropologists seek answers to several fundamental questions about humanity and our world. How did our kind evolve? What shapes our lives as creative and social animals? What can be done to improve how we live? These simple questions raise thousands of more detailed questions about the dynamic relationships between the world we live in, our own biology, our social and professional relationships, and the ways we communicate.U.S. anthropologists divide the discipline among four sub-fields: physical/biological anthropology, archaeology, sociocultural anthropology, and linguistics. These fields can be addressed academically and through the application of knowledge to real-life situations. The discipline is inherently multidisciplinary in nature. Anthropologists borrow from and contribute to many other professions, disciplines, arts, and sciences. They collaborate and exchange enough information amongst themselves to keep anthropology dynamic, vibrant, and restless.

Biological and physical anthropologists tend to study environmental, biological, and social processes that shape us as a species. They integrate research from primatology, anatomy, osteology, genetics, molecular biology, evolutionary and population biology, ecology, demography, nutrition, medicine, pathology, and forensics.

Sociocultural anthropologists focus on our communities, social behaviors, and belief systems. They investigate businesses, social networks, migration, gender, sexuality, economics, medicine, architecture, families, civil institutions, governments, policies, law, educational systems, ideologies, knowledge systems, artistic expression, and many other topics related to the human endeavor.

Linguist anthropologists concentrate on how we communicate: human anatomy, cognition, language formation and change, language history and development, social relationships, expression, symbolism, and meaning.

Archaeologists specialize in the ways we interact physically with our environment and cultural materials. Geology, surveying, materials science, demography, osteology, human biology, ecology, social organization, and other specialties come into play as archaeologists try to reveal our past through physical remains.

Practicing anthropologists typically work outside the academy, or at minimum the majority of their time is not devoted to teaching classes. They often work as employees or consultants, in tandem with community leaders, non-profit institutions, companies, governments and other stakeholders, to understand, create, implement, and evaluate programs, products, services, policies, laws, and organizations.
Practicing Anthropologists
Let's look more deeply at what practicing and applied anthropologists actually do. It sounds simple enough, but in fact it is a challenge to try to encapsulate the breadth of practice into a short summary. Suffice it to say you will find anthropologists in both anticipated and surprising occupations, all using anthropological tools and perspectives to conduct their work in relevant and meaningful ways.
Here are some titles that you might expect anthropologists to use: program director, project manager, evaluator, researcher, analyst, educator, archivist.  And here are additional and more specialized titles that anthropologists hold:  ADA Compliance Specialist, Archaeofaunal Analyst, Artist, Autopsy Tech, Community Organizer, Environmental Compliance Specialist, Environmental Compliance Specialist, Fisheries Biologist, Flaked Stone Analyst, Grants Manager, Green Procurement Specialist, Immigration Consultant, Intelligence Analyst, Librarian, Mom, Nurse Practitioner, Operations Director, Real Estate Agent, Restaurant Worker, Senior Staff Osteologist, Tribal Preservation Program Chief, Supervisor of Prevention Services, Tribal Liaison, Sales/Marketing Coordinator, Staff Development Coordinator.
From the varied job titles above, you can see that we turn up in places you might not expect to find us, including the fields of agriculture, computer science, law enforcement forensics, and more, as we work to understand and help people around the world.
Practicing and applied anthropologists often work in academic institutions (although not necessarily as tenure-track faculty), nonprofit organizations, government (federal, state, local, and tribal), in museums and for research organizations, and also in K-12 education or with international or nongovernmental organizations.  You will also find us working in the private sector, for corporations or smaller firms, or with our businesses or working as contractors/consultants.
Our profession is dynamic and constantly evolving as professional anthropologists find work in increasingly diverse occupations. NAPA members use anthropological training to address current issues related to:
Public health
International development
Organizational and community development
Information technology systems
Housing
Social justice
Law and law enforcement
Mass media and communications
Marketing
Environmental management
The Arts
And the list goes on…
Areas of Practice
Practicing anthropologists work in many industries and areas, conducting research to inform decision-makers, or making decisions as part of a team to improve programs and projects. Some of these sectors include:
Agricultural Development
Business – Product Design, Project Management, Program Management, Research and Development
Computer Science – Database Design and Development, Software Design and Development, User
Community Development
Cultural Resource Management
Education and Training
Environment – Management, Policy
Government – Tribal, Local/State/Federal, International
Health and Human Services
Information Technology – Human Factors Engineering, Localization and Globalization, Network Design and Administration
Law Enforcement – Forensics
Legal Practices
Medical – Health Care, Public Health
Military
Museums – Curation, Project and Program Management
Organizational Management
Nonprofit – Grant Writing, Management, Policy
User Experience – Product Design, Client Satisfaction
Skills Applied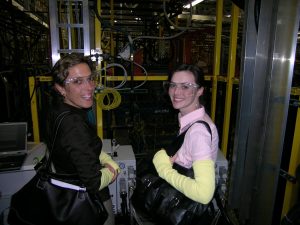 Practitioner anthropologists apply a number of skills in their work. This includes qualitative research skills in general, such as observation, interviews, and other ethnographic methods, but also a range of quantitative and other research skills in general, such as various survey techniques, archival research/data mining, and software-based statistical packages (e.g., SPSS, SAS). In addition, specialized archaeology field methods include geographic information systems (GIS) and archaeology lab methods. Straddling both archaeology and cultural anthropology, you will find cultural resource managers and historic preservationists.
In addition, a 2009 survey garnered some specific data on practitioners and their roles. To get a bit more clarity on what to do with a career in anthropology, look through the resources on this website, and explore the practitioner interviews (view videos, listen to podcasts, and read interviews with practicing anthropologists to understand better what they do, and how they got there). You will also find tips on how to find jobs and what they are about,  what kind of jobs are currently being advertised with those having anthropological skills, and how to be matched with a mentor who can help advise you along the way.
The Face of Anthropology One Decade Later
Anthropology Master's Reflections on Education, Careers, and Professional Organizations Then and Now
Executive Summary
In spring of 2019 the 2018 University of North Texas Master's Cohort decided to replicate the AAA/CoPAPIA 2009 Anthropology MA Career survey in order to understand how career paths, reflections on education, and views on professional organizations of anthropology master's graduates had changed over the past decade. The survey team collected a non-random sample of 850 valid survey responses from the primary respondent group: those holding a master's degree in anthropology who received this degree in 2018 or earlier from a North American institution. For some questions, we looked at the differences in the responses of anthropologists who indicated they work at an academic institution and those who do not (applied or practicing anthropologists).
Key Findings – Assessments of Educational Programs and Experiences
Feeling that a graduate degree would enhance general career choices more than a BA/BS was the most agreed upon reason for pursuing a graduate education. The second most common reason for pursuing a graduate education was because participants were seeking the education/training for a specific job or career.
The majority (81%) of respondents felt that their degree prepared them either "well" or "very well" for their career choice. Applied anthropologists are slightly less likely to feel their degree prepared them for their career, but still have high agreement with the statement.
When asked about overall satisfaction with their education, the majority of respondents were satisfied ("very satisfied" + "somewhat satisfied") with every component, although in no component were a majority of participants "very satisfied" with their education. The main complaint about master's education was that it does not give students relevant skills to enter the workforce. This is a trend that continues from the 2009 AAA/CoPAPIA results.
Although most respondents indicated that if given the chance, they would earn their anthropology master's degree again because of the intellectual and professional fulfillment, several mentioned they would look into different schools or into different courses of study within anthropology.
When asked about different master's program components, such as classroom experience and thesis research, field research opportunities and thesis/research projects emerged as the most helpful components to respondents. The results of this question are consistent with those in 2009. Other helpful components participants elaborated on in an open-ended question were experience, networking, and support.
We asked participants to rate importance of different areas of the knowledge and training often included in master's curricula:
Among research design and methodology components, qualitative research skills ranked highest (71%) compared to quantitative research skills (60%). Focus groups were ranked lowest (23%)
Among substantive/content area components, ethics competency training was ranked highest (60%), followed by policy/compliance foundations (51%). Historic preservation was ranked lowest (30%)
Among workplace preparation and application components, project design, development, and management was ranked highest (72%). Presentation skills (66%) and technical writing (65%) were also considered important. IRB experience or training ranked lowest (30%).
Participants ranked interviewing skills, ethnographic methods, case studies and readings, anthropological theory, and technical writing as less important (10% decrease or greater) than they did in 2009.
Conversely, they ranked job seeking skills and museum work as more important (10% increase or greater) than they did in 2009.
Key Findings – Master's Career Pathways
68% of respondents strongly or somewhat agreed that their anthropology master's degree was instrumental in their job offer. Of notable importance: 86% of respondents strongly or somewhat agreed that skills learned outside of anthropology are significant to their current positions, with 68% strongly or somewhat agreeing that most of their current job skills were learned on-the-job.
Over half (58%) of respondents strongly or somewhat agreed that they identify themselves professionally as anthropologists most of the time.
We saw an increase in those employed full time between 2009 (40%) and 2019 (67%). As in 2009, the majority of participants had a permanent position (29%) as opposed to a contractual position (16%).
The majority of master's graduates were able to find employment within 12 months of graduation (62%). This is consistent with the 2009 data.
Similar to the 2009 findings, the most common way that graduates found employment was through a colleague or friend (40%) as opposed to a web-based job posting (28%) or a non-web-based job posting (8%). Generally, the frequency of web-based job postings leading to employment increased from 2009 while non-web-based decreased.
WHERE DO MAs WORK (EMPLOYMENT SECTOR)?
Slightly more than one third (37%) of participants work in academia (college, community college, and/or university). Consulting firms (15%), Government (13% Federal, 10% State/Local) and Nonprofit organizations (12%) also account for many anthropology graduates.
Key Findings – Master's Views on Professional Organizations
Between 2009 and 2019, the percentage of respondents belonging to at least one national anthropological professional organization remained consistent at two thirds. The American Anthropological Association (AAA) was the most frequently selected, followed by the Society for American Archaeology (SAA) and the Society for Applied Anthropology (SfAA).
Professional organizations at both national, regional, and local levels only fully meet the needs of a little more than a third (37%) of respondents. Respondents noted that while they appreciated networking opportunities, there were not enough opportunities to do so throughout the year. The ability to present at conferences seemed the largest benefit of membership. The high cost of membership, as noted in 2009, is still a barrier to many.
Generally speaking, anthropologists working as practicing anthropologists find national anthropological organizations less relevant than those working within academia. In particular, respondents felt that the AAA does not recognize the specific needs of practicing and applied anthropologists.
Networking of various kinds was the main reason why participants would want to join a professional organization, followed by continuing education/keeping up with current trends and knowledge in the field.