Four Tips for Moving Confidently into a Career in UX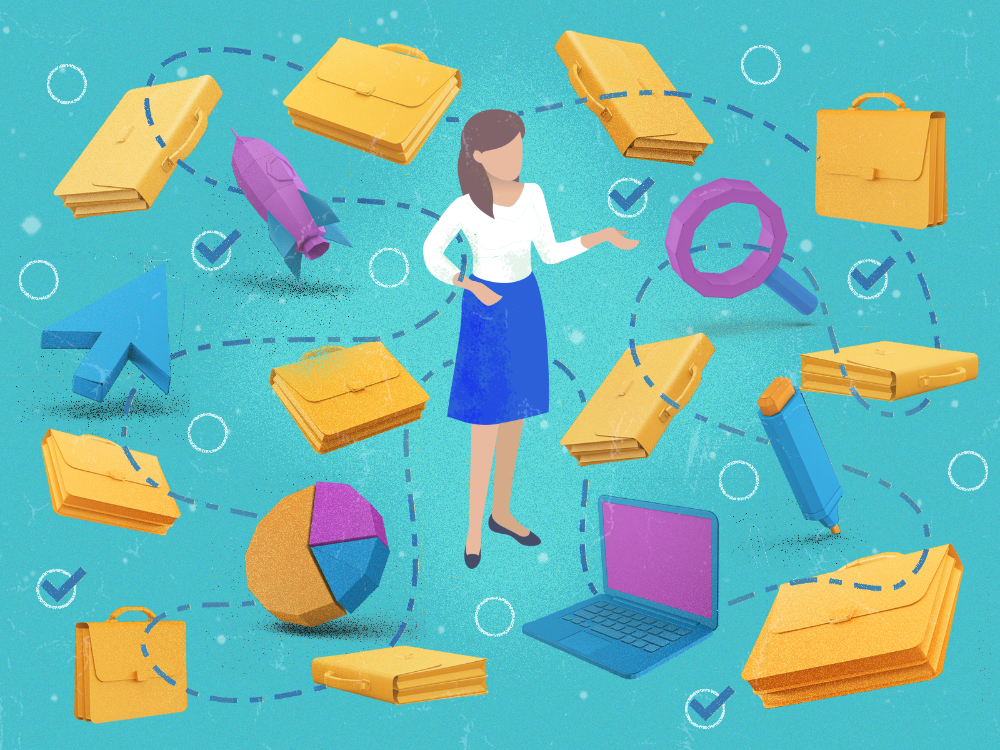 I work as a user experience (UX) researcher. When I sat down to write this post for NAPA, I was faced with a question. Am I also an anthropologist?
I never thought of myself as a practitioner of anthropology. Maybe it's because I didn't study anthropology in school. Maybe it's because when I hear the term anthropology, I associate it with, however incorrectly, the study of the very unfamiliar or the very foreign (read: neck elongation, foot-binding). But, most likely, it's because I didn't think real anthropologists would want me to group myself with them.
I started to wonder if anthropologists face the same reluctance, from the opposite side. Are trained anthropologists hesitant to think of themselves as UX researchers? Are they concerned about gate-keeping? And worst, does this hesitancy stop anthropologists from applying to jobs in UX?
When I started looking at UX positions, I certainly felt hesitant. On paper, I did not reflect the dream candidate. For one, my string of work and volunteer experience looked indecisive. I got my undergraduate degree in International Health, pivoted to an interest in occupational therapy, worked for a few years as a kick ass administrative assistant, then went back to school to get dual master's degrees in Business Management and Design Leadership. To outsiders, this looks like a string of red flags. Is this girl brand new to UX? Does she even know what UX is?
To complicate things, the job responsibilities I listed seemed completely unrelated to UX. "Supported therapists by leading over 4000 student therapy sessions with learning disabled children aged 4-19." I could imagine a potential employer doing a spit take. How does she think this experience relates at all to consulting? How could we trust her to effectively manage relationships with our fortune 100 clients?
And I certainly could not compensate with proficiency in relevant tools or methods. I considered myself proficient in Excel and MS Paint, not Illustrator. And I'd never even heard of usability testing.
As I applied to job after job, I realized I wasn't doing enough to demonstrate that I was qualified. I hoped that employers would look past the shortcomings on my resume and magically realize that I had what it takes. But I didn't make it easy for them to see my potential.
I needed to help them see my natural affinities for ethnography and consulting. I needed to help them understand how those 4000 student therapy sessions helped me develop relevant client relations skills. I needed to prove that although it may seem like I'm new to human-centered principles, I've really been practicing them in every job I've ever had, just not under that name.
I spent months thinking about my qualifications and how to connect them to the positions I was interested in. I couldn't alter what I had done or where I had worked, but I could make the connections clearer. After going through this exercise, I found that not only was I better able to market myself to potential employers, but it helped me quell imposter syndrome.
In case any anthropologists are feeling the same way I did, I am sharing what I learned. Here are four tips for finding your perfect UX job and convincing employers, and yourself, that you'll be great at it.
1) Find the right UX positions by ruling out the wrong ones.
You will put yourself in the best position at a job interview if you make sure you're applying for the right one. This is easier said than done in UX due to the wide variation across positions. And it doesn't help that we have so many different titles for the same job, and so many different jobs that share the same title. As I sifted through job postings, I worked to distinguish the 'great-fit' positions from the 'not-great-fit' positions.
I was seeking a job that could include research for digital interfaces, but was not always focused on technology. After looking up usability testing, I knew that I did not want that to be my primary job responsibility. I knew I would hate doing heavy recruitment. I knew that I was way more comfortable using qualitative methods, like ethnography, than quantitative methods, like data analysis. I knew I was comfortable with some design, but not design that required pixel perfection, like interface design. After creating my list, I could more confidently search for positions by keywords and also rule positions out. If, for example, a position listed Scrum Certification as a nice-to-have, I could probably skip it.
Bottom Line: Know your own answers to these questions to demonstrate why your sought-out position is a great fit for you.

2) Emphasize your soft skills to prove that your past experience is relevant.
There's a good chance that the path you've taken toward UX does not clearly scream 5–7 years of relevant experience. You may be able to trace the breadcrumbs that led you here, but you need to bring that story to life for others.
UX research and anthropologists are a self-selecting group. We're curious problem-solvers who excel at collaboration, empathy, and story-telling. Although you may have past projects that seem entirely outside the realm of UX, you've undoubtedly developed the same soft skills.
To make your case stronger, create a research portfolio that highlights your soft skills. Were you in a situation that was outside of your comfort zone? Emphasize your adaptability. Were you surprised by an insight you didn't expect, and just had to dig deeper to understand more? Emphasize your curiosity. Did you invent your own research method because you weren't sure how else to learn what you needed? Emphasize your creativity.
Bottom line: Showcase that you have developed the core traits necessary to excel in UX to show that you have more relevant experience than meets the eye.

3) Don't count yourself out based on unfamiliar tools.
In my studio, we're always experimenting with tools. When we create job descriptions, we list tools to give applicants an idea of the types of tasks and problems we solve through tools. But what we really want is not someone who has proficiency in these tools, but someone who can learn a new tool quickly and be resourceful with tools they already know.
Luckily, tool resourcefulness is a skill innate to both anthropologists and UX practitioners. Both types of work need methods for collecting, collating, and analyzing insights, and often we must figure that out without access to pricey tools that were designed for exactly what we need. We learn to adapt! I'll tell anyone who will listen that it's possible to make awesome interactive prototypes through both PowerPoint and Excel. During your interview process, emphasize resourcefulness and your innate ability to learn a new tool quickly. Adaptability will be more attractive to employers than being a pro balsamiq (it's a kind of prototyping software) user.
Bottom line: If you find yourself unable to check the box for every tool listed on the job description, don't count yourself out. Explain what your thought process would be for selecting the right tool and emphasize eagerness for the challenge.

4) Always bring it back to the people.
The fourth and final tip is, of course, the most important. There is one crucial thing that sets a good UX practitioner apart from the rest, and you have it. It is a genuine interest in making things better for people. We may take this characteristic for granted because we can't not think this way, so we forget that it's our great differentiator. As you make your case for joining the world of UX, always bring it back to the people.
I recently interviewed a woman who was applying to join our team. She was sharing stories from a past job where she went on ride-alongs with truckers to understand why they were not using their in-cab software. She was already doing a great job of telling the story; she explained the challenge she was trying to solve, how she selected a method, and what she was trying to learn. Then, she described how she carefully dressed down on ride-along days so her style of dress did not create a distance between herself and the truckers. She wanted to establish trust. After she said that, I knew she had what it takes. Nuances like that, where people are always central to our thought process, bring case studies and stories to life.
Bottom line: A genuine interest in human needs is the most important requirement of a UX job. Between years of experience, tools, methods, and past project work, make sure the human aspect shines through brightest.
In closing, there are numerous core aspects to work in anthropology and UX that overlap. For us, many of these skills are central to our individual personality strengths and perspective on the world. These things cannot be taught. Research methods, technical skills, and tools can.
Head into interviews (for the right positions) and make the case for yourself with confidence. Articulate how this UX positions fits your ideal, and how UX is the next, natural step in your career journey. Showcase the soft skills that will allow you to excel in this field. Convey that you are resourceful and can learn fast. And above all else, prove that you are truly an advocate for the users.
Now, GO FORTH AND CONQUER, because users need people like us looking out for them.