AnthroJobs of the Week, 15 January 2020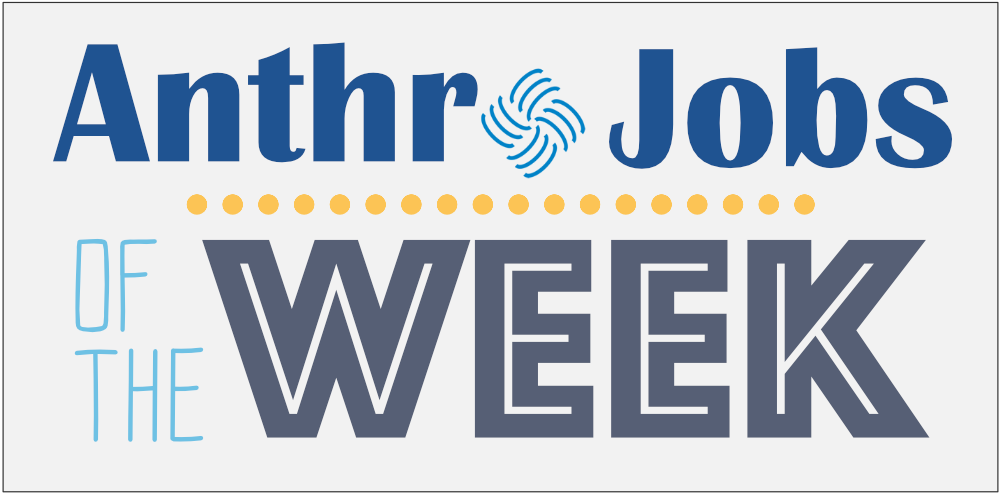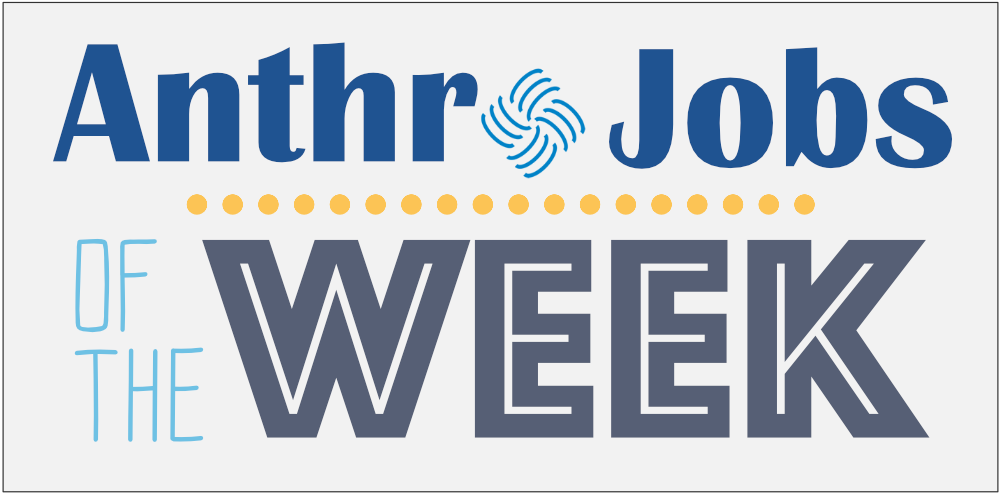 There are so many great and challenging opportunities for anthropologists out there that it was hard to choose which one's to include in this week's AnthroJobs! We have a grant-funded tech start-up researching the modern workplace, a research firm looking to up their game by interviewing industry experts, and if you speak Arabic and have experience working with youth and refugees, pack your bags, USAID wants to send you to Jordan for a part-time research project!
Priorly, Inc, a tech startup in Santa Cruz, California currently in the process of developing a time tracking and productivity software platform, is hiring for a Workplace Anthropologist. The position is a 6 month grant-funded research project to explore the challenges of the modern workforce, particular dealing with "the nuances of technology's influence on workplace dynamics." The ideal candidate will have a Ph.D in Anthropology with a focus on, and published work in, the field of workplace anthropology (and I imagine this term is inclusive of many topics in organizational and business anthropology as well).  To apply, go to https://cloudbrigade.applytojob.com/apply/jB1zpzfCoC/Workplace-Anthropologist.
 Hanover Research in Arlington, Virginia is hiring a Qualitative Research Associate to support their "Enterprise and Education practices" and "market research efforts." Primary job responsibilities include "scheduling and conducting interviews with industry experts" and "work closely with senior researchers to define member needs and draft deliverables." The right candidate will hold a Bachelor's degree in a related discipline with 1-3 years experience conducting research in an applied or academic setting, however market research experience is preferred. Visit the page for the position on linkedin for more.
Healthcore/NERI in Watertown, Massachusetts is currently seeking a Qualitative Researcher to contribute to all aspects of research work "relevant to public health, medical sociology, health disparities, PROM development and validation, as well as health policy and practice." A Master's degree with at least 2 years of experience is required, while applicants with a PhD or PhD candidacy, and a proficiency in ATLAS.ti are preferred. To apply for this position or to learn more visit the posting at glassdoor.
Lastly, Social Impact (SI), a global development management consulting firm is looking for a Qualitative Researcher for the USAID-funded project, Cultivating Inclusive and Supportive Learning Environment (CISLE) in Jordan. "Teachers receive training in both psychosocial support and interactive pedagogy to meet the goals of this project." The Qualitative Researcher will participate in the development, completion, and reporting of a Learning Activity to "evaluate CISLE-supported schools," "examine the readiness of the Ministry of Eduction to include, adopt and scale working models," and "provide programming recommendations." Minimum qualifications include 5-7 years of experience conducting research in education, a Bachelor's degree in a relevant field "with a focus on topics related to international development," 2-3 years of experience conducting qualitative research in the Middle East or North Africa, experience working with children and/or refugee populations, and fluency in both English and Arabic. Visit the position's page dcjobs.com at to apply and learn more.