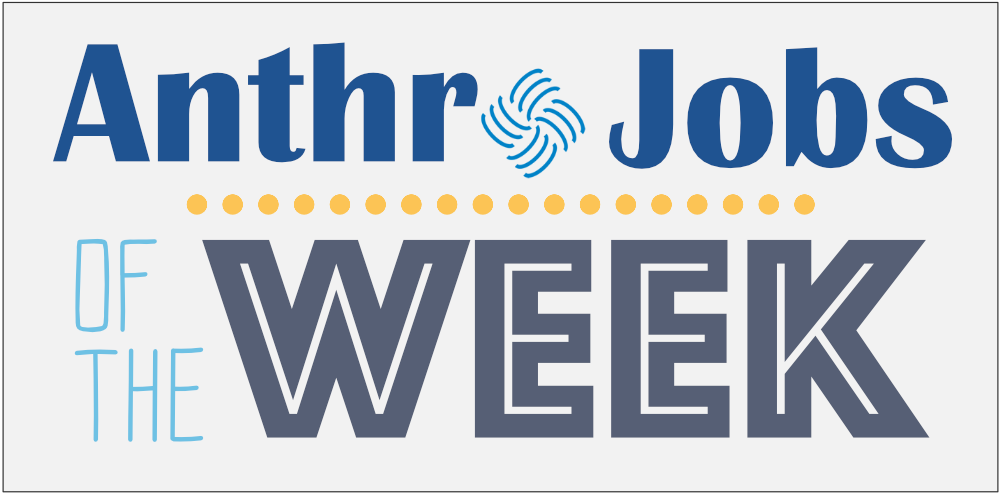 Hello reader, Brandon Meyer here, technical coordinator for NAPA signing onto the anthrojobs of the week blog for the first time and for the foreseeable future. The applicability of anthropology across a broad range of fields makes it both an opportunity and a challenge to search for jobs relevant to blossoming and established anthropologists. The wide-range of industries, roles, and research topics are not exactly homogenous and neither are the interests of any one anthropologist. But that is one of the things that I've always found so fascinating about anthropology and what I continue to find so interesting about the prospect of writing the anthrojobs of the week blog for NAPA.
What fields and applied research topics are anthropologists finding themselves participating in? What applied fields and research topics should more anthroplogists be contributing to? How should they search for new opportunities and how should they approach them? What other skills and experiences do particular categories of positions tend to request or require?
Far from being a simple job board posting openings in isolation, I hope to keep these overarching questions in the back of my mind as I seek out relevant job opportunities and write up each post for the anthrojobs of the week blog. This blog will represent my attempt to summarize and share the results of these kinds of probes for those who are interested in exploring, expanding, and applying anthropology in applied fields. However, the more immediate, everyday experience of job seekers is to write that resume and to nail the interview. I invite you, our reader, to leverage all of the resources that NAPA has to offer you along your journey, including the mentor program and career development section, as well as to post your questions and comments below about looking for jobs and going to job interviews. The National Association for the Practice of Anthropology is, after all, a community of peers.
This weeks selection of jobs is particularly interesting because it includes a rare opportunity to work alongside Melissa Cefkin in a multidisciplinary team as an Interaction Design Researcher shaping the future of transportation at Nissan Motor Corporation in Santa Clara, CA. The position requires a Masters or above, "prior experience in mobility or automotive Human-Machine Interfaces," "familiarity with AI methods and concepts," and "two years or more experience in applied research settings." For further details and to apply please see the job posting on LinkedIn.
Not quite there yet and looking to gain some relevant experience? A UX Researcher position in Atlanta, GA just opened up through Apex Systems researching user-experiences of current and future products within the exciting world of the Internet of Things (IoT). The position only requires a Bachelor's in a "research-heavy field" and a strong ability to organize, coordinate, and help conduct research efforts across 3 international user-experience teams. If interested, please contact Timothy Myers at tmyers@apexsystems.com and include your most up-to-date resume.