Three skills that make anthropologists great cross-functional team players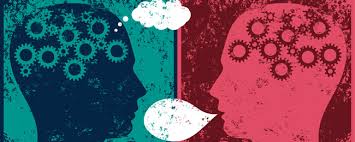 A sought after attribute of researchers from private companies is an aptitude to work cross-functionally, or work with colleagues outside of those from your own domain. Anthropologists are well poised to understand the importance of – and possess the ability to – embed themselves in teams and build relationships across them.
In academics, the term cultural broker is often used to describe how anthropologists mitigate between two culturally different groups. While the same analogy can be drawn for user experience practitioners brokering between product team and customer, the reality is less dyadic and instead, triadic as we broker internal teams (e.g. user experience design and brand) as well.
So what skills do anthropologists have that are transferable to industry you might ask? Here are three skills that I implement regularly as a researcher at eBay.


Skill #1  Engage the Underrepresented
It is not uncommon for user experience researchers to use participatory methods involving stakeholders. In the for-profit space these stakeholders are often anyone who is responsible for the success of a product or feature. While kick-off meetings usually involve routinized key players, such as Product Managers, Designers and Engineers, other teams can be left out of the decision making process, including content writing, quality assurance and marketing (even research!). With a holistic perspective, anthropologists understand the important contributions of other teams and can rally for their involvement.

Skill #2  Observe & Listen
Since relationship building can become more complicated when non-routinized teams are involved in product development, anthropologists are attuned to the nuances of when and how to navigate between needs, specialized language, and perspectives of different stakeholders. Observation and active listening allows researchers to understand different workflows and self-created micro-cultures. Gathering this knowledge provides user researchers with a foundation of how best to interact with and between stakeholders while opening the space for facilitating dialogue between them.

Skill #3  Facilitate & Translate
Because each team has a micro-culture, anthropologists in industry have to adapt to the language and norms of each team. This requires being cognizant of the audience and adapting to their worldview in order to effectively be heard and understood when articulating the needs of another stakeholder or customer. Acting then as a cultural broker, user experience researchers aid in the creation of safe spaces to facilitate dialogues involving different teams. It is within these spaces that researchers can then serve as translator for all parties involved moving multiple stakeholders closer to a shared perspective that will ultimately benefit the product or customer.
At a previous company, I was asked to help on a project that required the UX Design and Brand teams to collaborate on building a new website. At the time of the request each team had their own internal repositories of design assets (logos, typography, brand colors, etc). The siloing of these assets resulted in disjointed designs across the company's digital products. By deprecating the repositories and curating them onto a new website, it would allow all employees working in creative and design to have "one source of truth". More so, for the design team, the creation of the new site would establish and publicize their design system; a way for the designers to gain cultural capital by demonstrating their individual and collective UX maturity.
Both brand and design teams sat on different floors and until recently had little reason to work together. As a researcher embedded in the UX Design team I had access to understanding the perspective of UX Design who expressed their stake in the success of developing a design system. It was through observation and listening that I was able to get a better understanding of the previously unsuccessful attempts made by the two teams in launching the new site. During these UX design-led meetings, it became evident that they were taking place with little involvement from the brand team and tension had already manifested. Further listening in these meetings demonstrated the UX design teams' creation of otherness towards brand. Instead of "us" and "we", designers used "they" as in 'They don't know what a design system is' ,'They are going to want xyz, but we should do abc instead'. For me, this was indicative of a need to redefine expectations and outline each team's needs from the new site. Taking this new understanding, I went to the brand team who revealed a completely different set of needs and expectations from the website.
Oftentimes, user experience research is less about research and more about acting as a cultural broker to effectively work cross-functionally. In doing so with the brand and design teams, we were able to move conversations forward by discussing the needs and expectations of each team as a group, break down nomenclature, and develop a common understanding of how the final product (a website) would take shape. For example, while a design system was not a shared concept with the brand team, it was important to create a mutual understanding of it, and how the website would benefit everyone involved without compromising the needs of the brand team. By facilitating space for understanding, I was able to help (re)set expectations to ensure each team knew what would and wouldn't be achieved via the new website. 
It was only until alignment between the two teams was reached that the original ask of me (a card sort for the website's information architecture) could begin. For this part, I had to translate my own industry jargon to make sure my stakeholders from brand and design understood why we were doing a card sort and what information would be gained from it. And so the cycle continues of involving stakeholders, observing and listening, facilitating and translating; all necessary skills in industry that anthropologists possess to be successful cross-functional team players.