NAPA's "Toolkit of a Good Professional Anthropologist" Featured In A New Book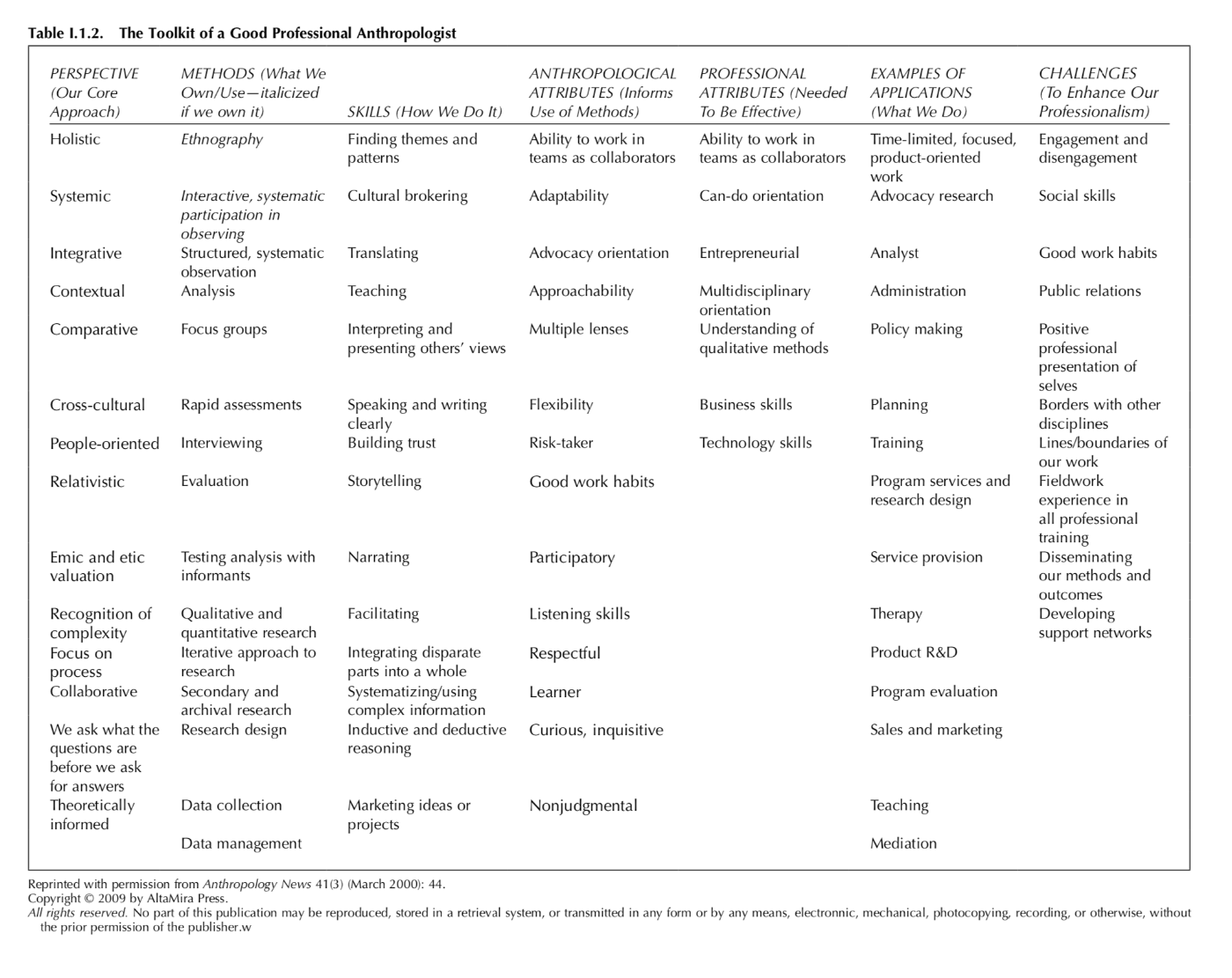 NAPA's "Toolkit of a Good Professional Anthropologist" featured in a new book: Designing an Anthropology Career Professional Development Exercises, Second Edition by Sherylyn H. Briller and Amy Goldmacher. From the book: "We hope that this book and its customized exercises will help up-and-coming anthropologists and those further along in their careers to master the anthropological "tools in their own professional toolkit" (Garcia Ruiz 2000) (see Table 2).
The toolkit was originally developed by the National Association for the Practice of Anthropology (NAPA) to formally describe and identify the perspectives, methods, skills, attributes, applications, and challenges that anthropology brings when applied to real-world problems (Garcia Ruiz 2000). From our experiences at Wayne State, and more recently at Purdue and out in industry, we have seen that this toolkit is a useful teaching device to help students conceptualize what anthropologists do in their workplaces. Specifically, this tool helps anthropology students and professionals to reflect on their backgrounds, skill sets, and the complementarity of an anthropological approach for other fields.
Importantly, this toolkit also gives students a sense of how to talk about their own abilities and educate potential employers as well as others about how anthropologists approach and solve problems and the contributions they can make."
For the next 10 days, you can use code HOLIDAY20 for 35% off at Rowman & Littlefield until Jan. 8, 2021. Beyond that date, the friends and family code is RLFANDF25 for 25% off.